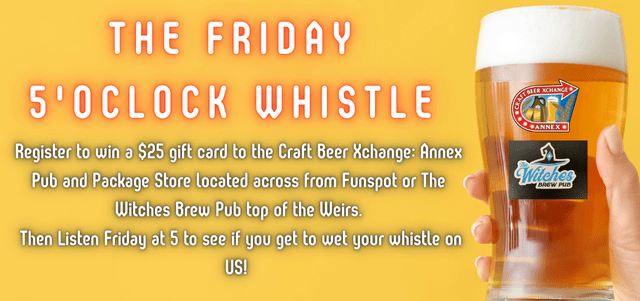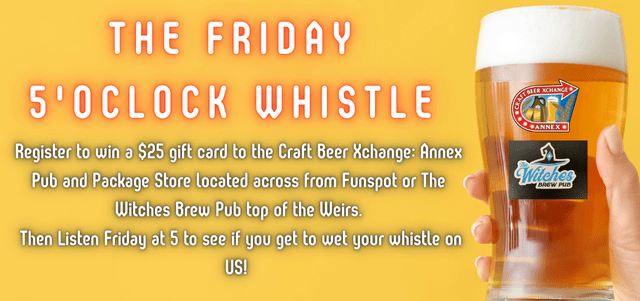 Wrap up your workday with Heather Bishop on Friday and the 5 O'clock Whistle, sponsored by the Craft Beer Xchange: Annex Pub and Package Store located across from Funspot. They have over 1000 craft beers and the pumpkin and fall brew headquarters – just look for the giant pumpkin or the witches. Voted the 2023 best pub in Laconia by Restaurant Guru with 36 craft taps and fantastic views of the lake.
You can register for a $25 Gift Card good for both locations. Sign-up below and listen Friday's with Heather to find out if you get to Wet your Whistle at the Craft Beer Xchange.
The 5 O'clock Whistle, Lakes FM 101.5.